It took a few years after both Colorado and Washington paved the way for pot legalization, but it appears that the state of Nevada, and in particular the city of Las Vegas, could become the model of how municipalities and states could find tax windfalls from sales of marijuana.
In fact in just the first month of pot legalization, Nevada reported a gain of $3.68 million in tax revenues from sales of the substance.
In its first month of legality, the recreational use of marijuana has generated an unprecedented $3.68 million in tax revenue for the state of Nevada in the biggest pot sale opening month of any US state on record.

Following a long and sometimes bitter feud to legalize the long-proscribed recreational use of the plant, the state of Nevada saw an unmatched $27.1 million in pot sales in its opening month of July, according to the San Jose Mercury News.

Sales of the mild euphoriant far outstripped those of other states during its first month of legality according to sources, as a 10 percent retail tax and a 15 percent retail tax combined to swell the coffers of the Silver State. – Sputnik News
Interestingly, legalized marijuana in Nevada could help stimulate a new boom to Sin City as gambling revenues have fallen sharply since the 2008 financial crisis, and casinos have had to re-adjust their business models towards purely adult entertainment following a decade of trying to appeal to families and children.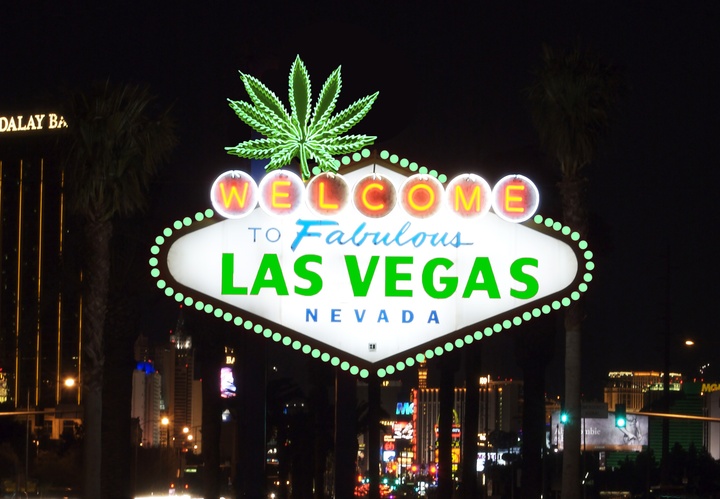 With the government having to suddenly fight an opiod epidemic that is primarily tied to Big Pharma and massive shipments of heroin being brought in from Afghanistan, the potential for pot replacing many synthetic pain killers will only increase at the local levels.  And when you couple in the much needed revenues these states are dying for to cover things like underfunded pensions and declining retail, Nevada may soon become the model that other states will look to as a serious industry for the future.
Kenneth Schortgen Jr is a writer for The Daily Economist, Secretsofthefed.com, Roguemoney.net, and Viral Liberty, and hosts the popular youtube podcast on Mondays, Wednesdays and Fridays. Ken can also be heard Wednesday afternoons giving an weekly economic report on the Angel Clark radio show.