There are many reasons why ESPN has been hemorrhaging subscribers over the past two years, but in particular it can be intrinsically tied to their liberal views, political correctness, and blatant race division.  For example a couple of years ago the network gave its sports courage award to a transgender who hadn't participated in a sporting event in over 30 years, and in recent weeks many of their television and radio hosts have tried to castigate NFL owners for not signing on the controversial quarterback Colin Kaepernick by subtly screaming they are racist.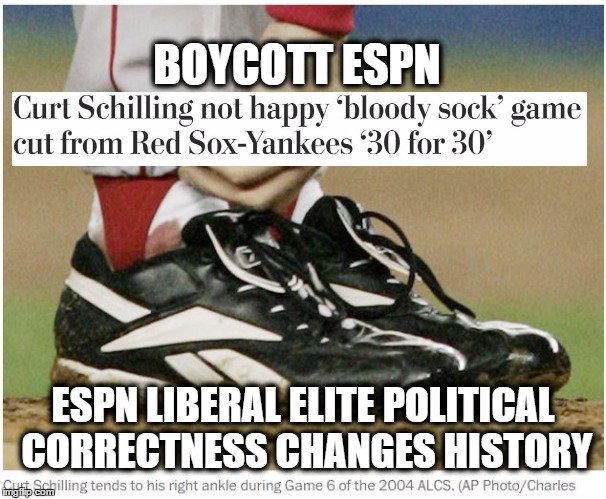 So perhaps it should not be surprising that following the tragic events last weekend in Charlottesville, VA, and the liberal driven agenda to erase any symbol of the Confederate South, on Aug. 22 ESPN removed a broadcaster from covering a college football game because his name happened to be similar to a Confederate Civil War general.
And this despite the fact that the announcer is of Asian descent.
In a story that seems made for The Onion, but is actually true, according to multiple Outkick fans inside ESPN MSESPN decided to pull an Asian college football announcer named Robert Lee off the William and Mary at University of Virginia college football game because they were concerned that having an ASIAN FOOTBALL ANNOUNCER NAMED ROBERT LEE would be offensive to some viewers.

Did I mention that Robert Lee is Asian?

Is this even real life anymore? This might even be worse than MSESPN apologizing for the fantasy football slave draft a couple of weeks ago.

To avoid offending left wing idiots Robert Lee, the Asian college football announcer, not the Confederate General who died in 1870 and shares a name with him, was switched to the Youngstown State at Pittsburgh game and Dave Weekley will now call the William and Mary at University of Virginia game. – Outkick the Coverage
The biggest irony in nearly every instance of race division, sexism, political correctness, and the attempt to change history is that these egregious acts are rarely committed by the individuals being labeled with these vulgar stereotypes, but rather it is a projection of what the name callers themselves feel deep in their hearts.
Ie… Black Lives Matter is not only about protecting black lives, but it is also about hating whites.  Feminism is not simply about women's rights, but includes tearing down men in society.  And Antifa is not about fighting fascists, but trying to hide the fact that they themselves are the real fascists.
When societies burn books, tear down memorials, or attempt to change history, they are following in the same path as Nazi Germany, Soviet Russia, and the long litany of tyrannical governments that were afraid of their people knowing the struggles of the past, which can be a threat to their power.  And now this Fahrenheit 451 scenario is pervading deep into sports and entertainment, which makes one wonder if there is any recreation sacred of liberal politics and political correctness.
Kenneth Schortgen Jr is a writer for The Daily Economist, Secretsofthefed.com, Roguemoney.net, and Viral Liberty, and hosts the popular youtube podcast on Mondays, Wednesdays and Fridays. Ken can also be heard Wednesday afternoons giving an weekly economic report on the Angel Clark radio show.