One of the biggest bombshells to come out of the 2016 Presidential elections through the Wikileaks revelations was how Hillary Clinton was using the office of the Secretary of State to conduct a pay to play scheme to funnel billions of dollars into her Clinton Foundation.  And while this vast cronyism was barely covered at all by the mainstream press, it potentially played a role in helping Trump to win the election back in November.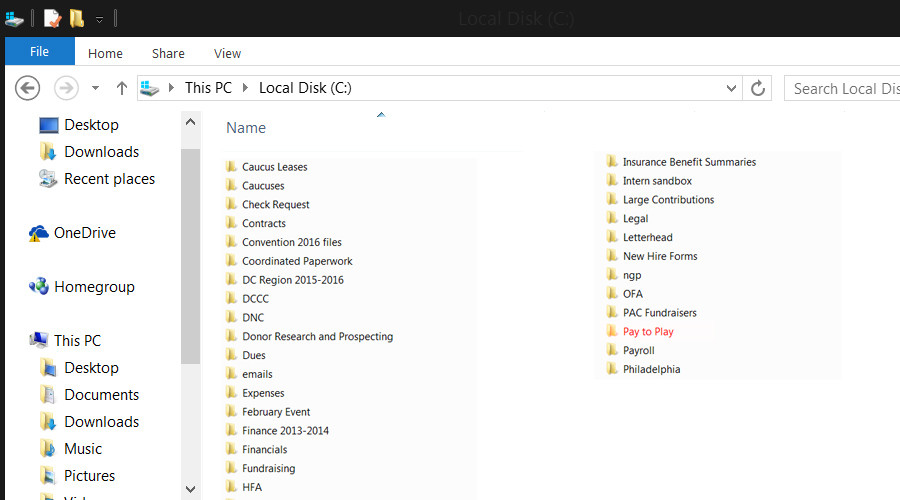 However, like the way Hillary used her office in the Obama administration to enlarge her and Bill's own personal coffers, Donald Trump appears to have his own version of this in the guise of the Kushner family, who are now carrying out their own pay to play scheme to siphon cash from foreign businessmen seeking the means to get access to EB-5 visas.
Over several hours of slide shows and presentations, representatives from the Kushner family business urged Chinese citizens gathered at a Ritz-Carlton hotel to consider investing hundreds of thousands of dollars in a New Jersey luxury apartment complex that would help them secure what's known as an investor visa.

The tagline on a brochure for the event: "Invest $500,000 and immigrate to the United States."

And the highlight of the afternoon was Meyer, a principal for the company, who was introduced in promotional materials as Jared's sister.

The event underscores the extent to which Kushner's private business interests have the potential to collide with his powerful role as a top official in his father-in-law's White House, particularly when it comes to China, where Kushner has become a crucial diplomatic channel between Beijing and the new administration.

The EB-5 immigrant investor visa program that Meyer discussed Saturday allows rich foreign investors who are willing to plunk down large investments in U.S. projects that create jobs to apply to immigrate to the United States.

Bloomberg News reported in March 2016 that the program has been used to the benefit both the Trump and Kushner family businesses. Before joining the White House, as chief executive of his family's real estate company, Jared Kushner raised $50 million from Chinese EB-5 applicants for a Trump-branded apartment building in Jersey City, according to the report. – Liberty Blitzkreig
To be fair, pay to play schemes in government are not just limited to the Executive Branch as Congress members for years have sold their votes for campaign donations, lobbyist positions, and a myriad of other perks such as being able to get in on companies about to do an IPO.  And back in the 19th century many members of Congress became multi-millionaires by selling favors under the table during the time of the building of the inter-continental railroad.
There is an old saying in politics that paraphrases as this… the only reason to every acquire power is to reward your friends, and crush your enemies.  And it doesn't matter whether we live in the 19th century or the 21st, or if you are a Republican or Democrat, very few elected officials have had the moral compass to not use their office as a conduit to enrich themselves, only today it is being done without even the slightest fear that their criminal activity will ever be punished.
Kenneth Schortgen Jr is a writer for The Daily Economist, Secretsofthefed.com, Roguemoney.net, and Viral Liberty, and hosts the popular youtube podcast on Mondays, Wednesdays and Fridays. Ken can also be heard Wednesday afternoons giving an weekly economic report on the Angel Clark radio show.